Download a Kyle-Wallpaper!
Here you'll find artworks using the aspect ratio 16:10, which is common for notebooks and flatscreens. Thus the artworks are suitable for screen resolutions of 1280x800; 1440x900; 1680x1050; 1920x1200.
Do you want to know more about The Art of Kyle? Check out the artists in the credits section. Several people have brought their ideas into Kyle and inspired my writing and re-writing. In this video featurette you get a first glimpse into the art of Daniel Lieske, Sandra Püttner, Anca Adelina Finta and Antje Krüger who helped me to bring this tale to life. The musical score was provided by Andreas Adler.
Wallpaper | Map of Calhuh (Sandra Püttner)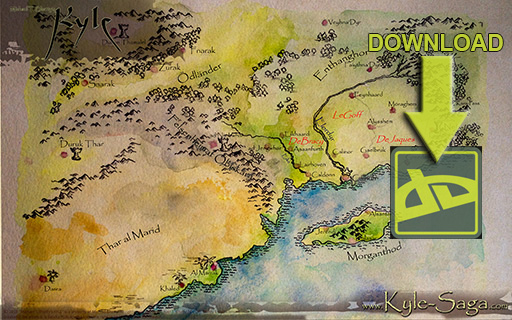 Wallpaper | Bazaar of Calhuh (Sandra Püttner)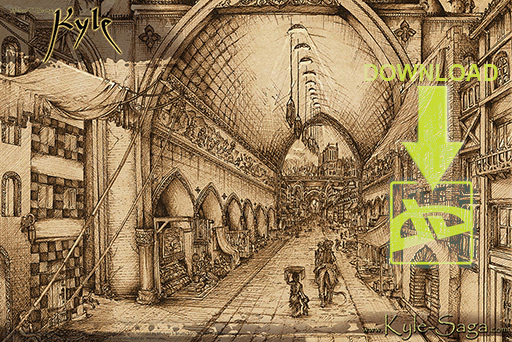 Wallpaper | Horses (Anca Adelina Finta)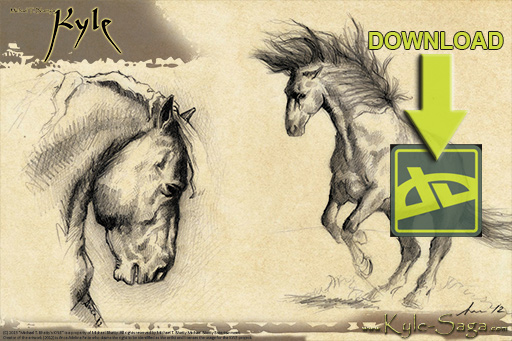 Wallpaper | M'onciah (Anca Adelina Finta & Michael T. Bhatty)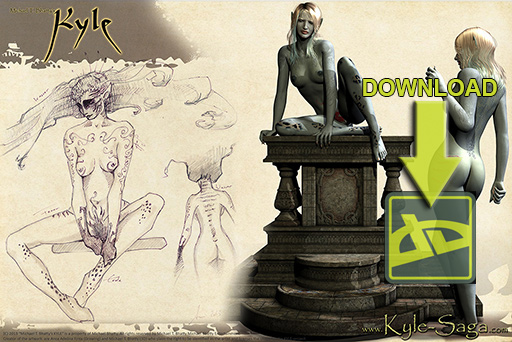 Wallpaper | City of Calhuh (Michael T. Bhatty)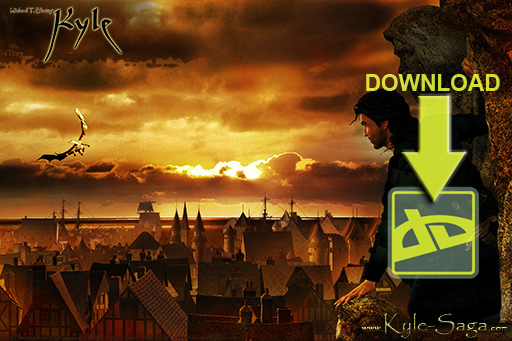 Wallpaper | The Tent (Michael T. Bhatty)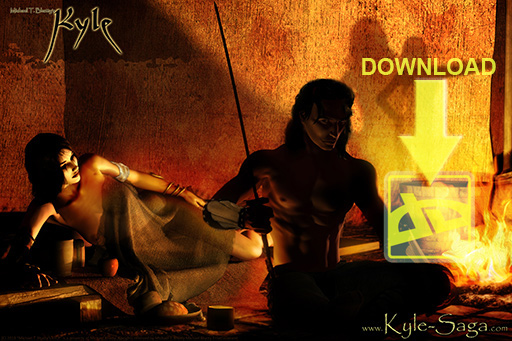 Wallpaper | Rooftops (Michael T. Bhatty)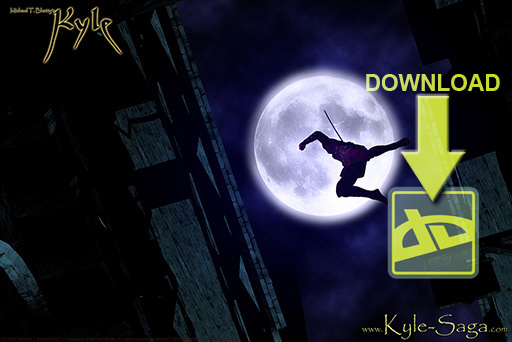 Wallpaper | War (Daniel Lieske)