Hier findest Du Kyle-Wallpaper zum Download!
Die Artworks finden sich im Format 16:10, welches üblich für Notebooks und breite Flatscreens ist;, d.h. die Artworks passen für die Bildschirmauflösungen 1280x800; 1440x900; 1680x1050; 1920x1200.
Wollt ihr mehr über die The Art of Kyle wissen? Mehrere Künstler haben ihre Ideen in Kyle hineingebracht. Erfahrt in dieser Video-Featurette mehr über die Künstler wie Daniel Lieske, Sandra Püttner, Anca Adelina Finta oder auch Antje Krüger, die mit ihren Interpretationen halfen, diese Geschichte auf den Weg zu bringen.
Wallpaper | Map of Calhuh (Sandra Püttner)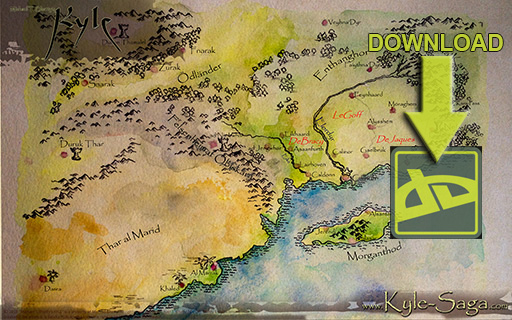 Wallpaper | Bazaar of Calhuh (Sandra Püttner)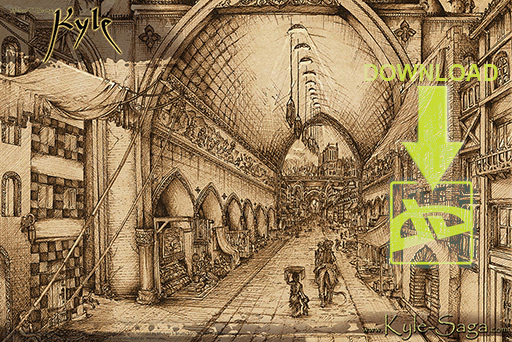 Wallpaper | Horses (Anca Adelina Finta)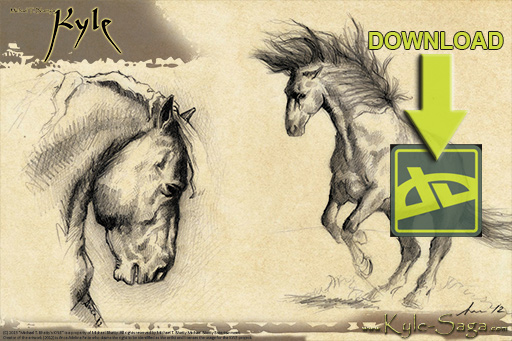 Wallpaper | M'onciah (Anca Adelina Finta & Michael T. Bhatty)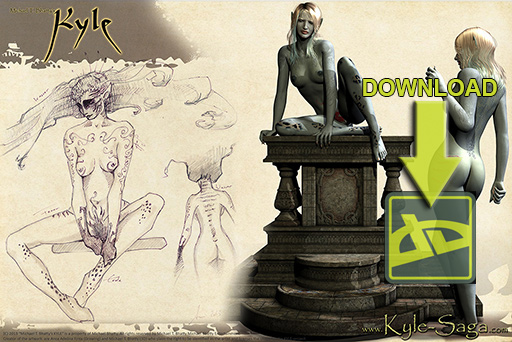 Wallpaper | City of Calhuh (Michael T. Bhatty)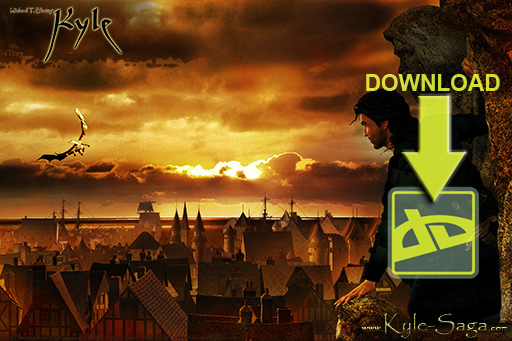 Wallpaper | The Tent (Michael T. Bhatty)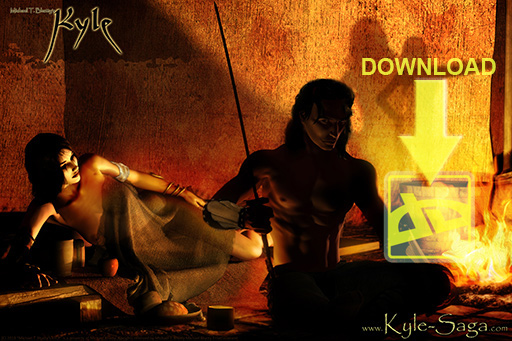 Wallpaper | Rooftops (Michael T. Bhatty)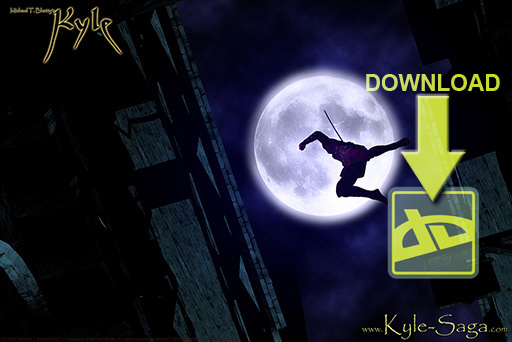 Wallpaper | War (Daniel Lieske)